Alocasia Sarawakensis care, propagation- All you need to know
Do you want to know about the propagation method of alocasia sarawakensis? Or, want detailed information about this plant caring? You need not be bothered much by such a large plant with shiny green leaves.
But you must provide bright sunlight, 68-77°F temperature, 50-60% humidity, moderate watering and well-drained soil. Otherwise, disease and pest attacks and environmental imbalanced conditions will initiate brown and curly leaves. You may complete the propagation procedure with their stem cuttings.
So, go through the all-over discussion to get the whole idea about this plant. 
Alocasia Sarawakensis overview
| | |
| --- | --- |
| Scientific name | Alocasia sarawakensis  |
| Family | Araceae |
| Other names | Yucatan princess |
| Origin | Borneo, Indonesia  |
| Plant height | Around 8 ft |
| Plant type | Perennial plant |
| Leaf | Dark green glossy foliage with a glossy surface |
| Stem | Maroon stems |
| Soil | Fertile-loam, well-drained and humus-enriched |
| Sunlight | 2-4 hours of direct sunlight   |
| Watering | Moderate watering |
| Humidity  | 68-77°F |
| Temperature  | 50-60% |
Where to buy alocasia sarawakensis?
Well, most probably you may not get this lovely plant in your localities. But don't be disappointed. There are several online websites like ETSY that you can search for to get a sarawakensis plant. You may rely on them as they provide the natural plant that you want.
Alocasia sarawakensis plant care guide
Are you confused about how to care for a sarawakensis plant? Simply focus on five major things-
Sunlight 
Watering
Best soil
Temperature and humidity 
Best fertilizer 
Now, let me discuss it in detail.
Light requirement 
At the very beginning of this caring list, I want to include the light requirement of alocasia sarawakensis. It needs bright sunlight for 2-4 hours a day. But after that, you have to keep it in indirect sunlight. The morning sunlight is considered best for them.
Watering guide 
In the case of a watering schedule, you should be conscious of the water quality and amount of water that you are providing them. It loves moisture but excessive watering may cause root rot problems if water stands in the root zone. So water your plant only when the soil gets dry.
Best soil 
Then comes the point of soil factors. Soil medium should be nutrient-enriched for this plant as it will get its nutrients from this place. Again, you should use sandy loam soil so that the drainage system can be facilitated. A slightly acidic pH is better for the sarawakensis plant. 
Temperature and humidity 
Now, I will talk to you about the temperature and humidity percentage of a sarawakensis plant. The temperature range around 68-72°F is best for this plant along with a humidity percentage of 50-60%. Such a humid climate can create a comfort zone for the plant.
Best fertilizer
The last one is fertilizer. The fertilizer requirement of an alocasia sarawakensis plant is not too much. The better time to fertilize your plant is in early spring and liquid fertilizers may be the best choice for them. But don't over-fertilize your plant which may lead to leaf burning.
Alocasia sarawakensis plant propagation 
A skilled hand can easily complete the propagation of alocasia sarawakensis by following some steps with a few pieces of equipment like a knife, polythene sheet, pot and soil mixture. 
Step 1: Select a healthy plant and check if there is any sign of a disease attack or not. Most importantly, it should be matured which is expressed through its height, foliage growth and root zone. 
Step 2: Cut the rhizome into several parts with a knife and keep it in the polythene sheet.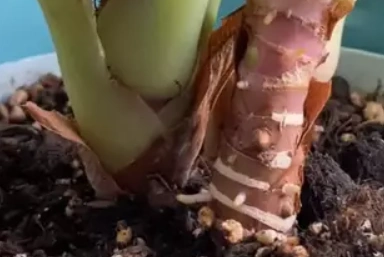 Step 3: Prepare the soil by mixing perlite, coco-peat and sphagnum moss and put half of the mixture in the new pot.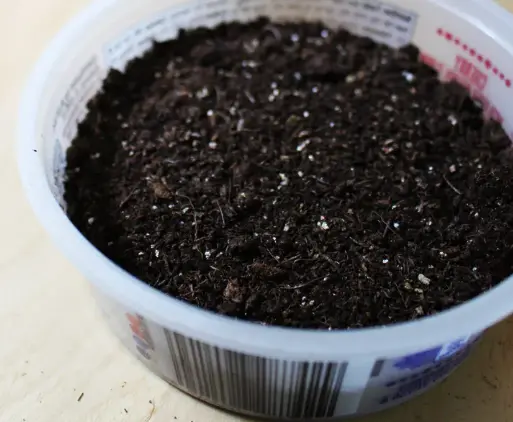 Step 4: Plant the cutting in the potting soil and put the rest half mixture covering the lower portion of the cutting. Water your plant and take care of it properly. 
How to repot alocasia sarawakensis plant?
The repotting method is similar to the propagation method as you will need to prepare a new pot with soil mixture. But the fact is, repotting is done in the case of root rot or root bound. You have just to uproot the plant and put it in the new soil.
Why are my alocasia sarawakensis leaves turning brown?
Sarawakensis leaves may turn brown due to fungal attack or overwatering. Fungus hinders the regular body activities of the plant and destroys the pigments for food production. Thus, it affects the plant and makes the leaves brown. Overwatering initiates the root rot issue which destroys the root and affects the whole plant.
Why is my alocasia sarawakensis curling?
Leaf curling is mainly caused due to excessive temperature. That temperature makes the cell fluid dry and consequently there creates a scarcity of water. If you don't water the plant properly at this phase, the leaves will become curly.
Alocasia sarawakensis vs alocasia plumbea 'nigra' plant 
Here, I want to show the differences between alocasia sarawakensis and alocasia plumbea 'nigra'. As you can see, both of the plants have glossy green leaves with maroon or pinkish stems. But the sarawakensis leaves are smaller and darker than plumbea 'nigra'. You have to pick them with these criteria.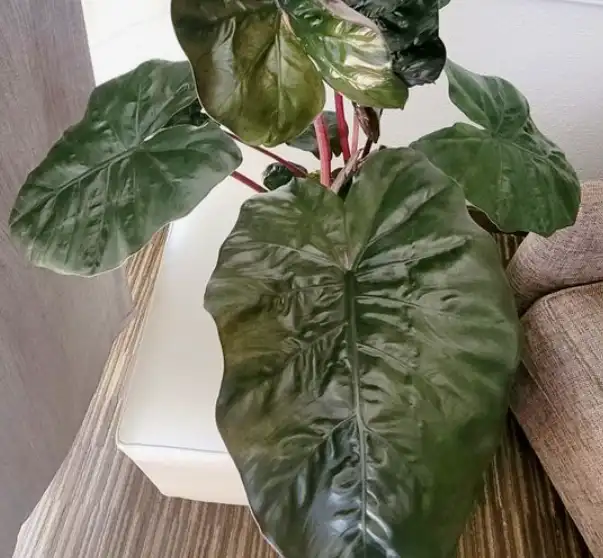 Alocasia sarawakensis vs colocasia black diamond plant
Further, I want to show some differences between alocasia sarawakensis and colocasia black diamond. Here, the colocasia leaves are so dark that are near purple. But the sarawakensis leaves are only dark green. The rest of the characteristics are almost the same.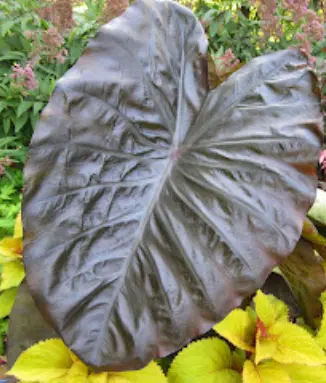 What are the benefits of alocasia sarawakensis? 
You can find several benefits of sarawakensis-
They are easy to maintain 
They can keep the air fresh
They can work as antihyperglycaemic and antioxidants.
Do alocasia sarawakensis produce flowers?
Yeah, they do. Though they bloom rarely, they produce creamy white flowers. But they don't produce flowers every year. You can get the blooming after the plant gets its full maturity. They normally bloom in the late spring when they attain the maximum favorable condition with proper maturity.
Final thoughts 
Finally, I am going to end here. Alocasia sarawakensis can be considered one of the best plants for covering a corner of your house garden or room corner. Apart from that, you can easily manage them on your busy days or during your holidays.
You just need to fix the microclimate of the plant and notice whether it is facing any kind of trouble or not. Besides, it is easy to propagate. That's why you need to buy the plant every time or you can manage it from your friend or neighbors. So, take care of your plant and enjoy its beauty.